Pro Tools
FILMFESTIVALS | 24/7 world wide coverage
Welcome !
Enjoy the best of both worlds: Film & Festival News, exploring the best of the film festivals community.  
Launched in 1995, relentlessly connecting films to festivals, documenting and promoting festivals worldwide.
A brand new website will soon be available. Covid-19 is not helping, stay safe meanwhile.
For collaboration, editorial contributions, or publicity, please send us an email here. 
THE FESTIVAL BEAT ! Welcome to the N°979 release of our weekly newsletter
THE FESTIVAL BEAT MAKER ! SHARING MOTION AND EMOTION SINCE 1995
ANOTHER BUSY WEEK ON THE CIRCUIT: FEEL THE BEAT? … DO NOT MISS A BIT from Cannes, Marché du Film and many more  !
Weekly newsletter N° 979 documenting the festivals experience, reaching over 196 000 subscribers:  
Email us to be featured
FOLLOW US :        

> Mostra Internazionale d Arte Cinematografica Venice
Awards for Final Cut in Venice
For the fifth year, La Biennale di Venezia will give a cash award of € 5,000 to support the best film in post-production. The Jury of La Biennale di Venezia Prize, composed of Edouard Waintrop (Red Sea Film Festival), Beatrice Gulino (Teodora Film) and Manola Novelli (Pluto Film) has awarded the film: HANGING GARDENS, by Ahmed Yassin Al Daradji (Iraq, Palestine, United Kingdom) Producer: May Odeh 2021 "We were impressed by the quality of the selection an…
The World in Shots by Cecilia Mangini and Paolo Pisanelli at Venice Film Festival
Il Mondo a scatti – The World in Shots Cecilia Mangini, Paolo Pisanelli, Documentario – Italia, 2021, 89′  
Cecilia Mangini has been filming and photographing nearly her entire life and was the first female documentary filmmaker in Italy. In the documentary presented at Venice. In The World in Shots she collaborates with Paola Pisanelli who provides some movement to her stills and puts together her life with old passports, photographs, programs and artefa…
Kristen Stewart portrays Lady Diana Spencer in Pablo Larrain's artistic biopic.
©Photo: La Biennale di Venezia  
Chilean director Pablo Larrain and Kristen Stewart at debut of Spencer at Venice. Larrain calling Stewart a "miracle" made her wince. The film operates around the "mystery" of Diana Spencer and the projections those who didn't know her made. Pablo Larrain's vision was to "make a film his mother would like", a film that took three days to make, a visual choreography set to Jonny Greenwood though when filmed, the …
Venice Production Bridge (VPB) Wrapped, with significant increase in professional attendance
Venice Production Bridge (VPB) – the market for selected projects – held from September 2nd to 7th, 2021, during the 78. Venice International Film Festival, has successfully wrapped. Above all we wish to express our thanks to all of the 2.001 Industry delegates who made the trip to Venice (or joined online). This is an increase of 52,16% compared to last years' edition. The Venice Production Bridge gave space to the film …
FOCUS ON RUSSIA at the 78th Venice International Film Festival
Russia and Italy relaunch the dialogue on cooperation From 4 to 6 September, a series of events FOCUS ON RUSSIA took place as a part of the business program of the 78th Venice International Film Festival – Venice Production Bridge –with the support of the Ministry of Culture of the Russian Federation, the Ministry of Culture of Italy, ROSKINO, ANICA SERVIZI and Istituto Luce Cinecittà. For the first time the festival became a platform of professional Russian-Italian …
Toni Servillo : a possible winner?
By Maria Rosaria D'amico  Toni servillo is in Venice with 3 amazing Italian movies. Toni Servillo is for Oscar winner Paolo Sorrentino what Marcello Mastroianni was for Federico Fellini. They have worked together since the beginning of their career. Sorrentino came to Venice 20 years ago with Toni Servillo presenting "Un uomo in più" and now they are back with "E' stata la mano di Dio", an autobiographical and very moving picture about Sorrentino…
Live from Venice
Maria Rosaria D'amico Kristen Stewart and Timothee Chalamet. Oscar winning Sorrentino was a real success the hand of God. …
VIDEO: Conversation with Oliver Stone at Deauville Film Festival
  Oliver Stone revealed in excellent French, and in American, the three lies that defined his personality, the divorce of his parents, then the heavy state lies around Vietnam and Kennedy, his quest for the truth and his investigation into the assassination of Kennedy. He came to Deauville to present his latest documentary "JFK revisited: on the other side of the mirror", presented at the last Cannes film festival. …
Deauville Close Encounter with Johnny Depp
As part of its desire to trans­mit and share, the Deauville Fes­ti­val is orga­niz­ing two pub­lic encoun­ters. Fes­ti­val-goers were able to exchange with John­ny Depp on Sun­day, Sep­tem­ber 5th, fol­low­ing his appear­ance in CITY OF LIES direct­ed by Brad Furman. …
Close Encounter with Oliver Stone in Deauville
Fif­teen years after join­ing us with his film World Trade Cen­ter, the Deauville Amer­i­can Film Fes­ti­val cel­e­brates its reunion with Amer­i­can direc­tor and screen­writer Oliv­er Stone. Born in 1946 in New York, he has been known through­out the world since the 1970s for his body of work and its numer­ous awards, notably the Oscar f…
Ornano-Valenti Prize at 47th Deauville festival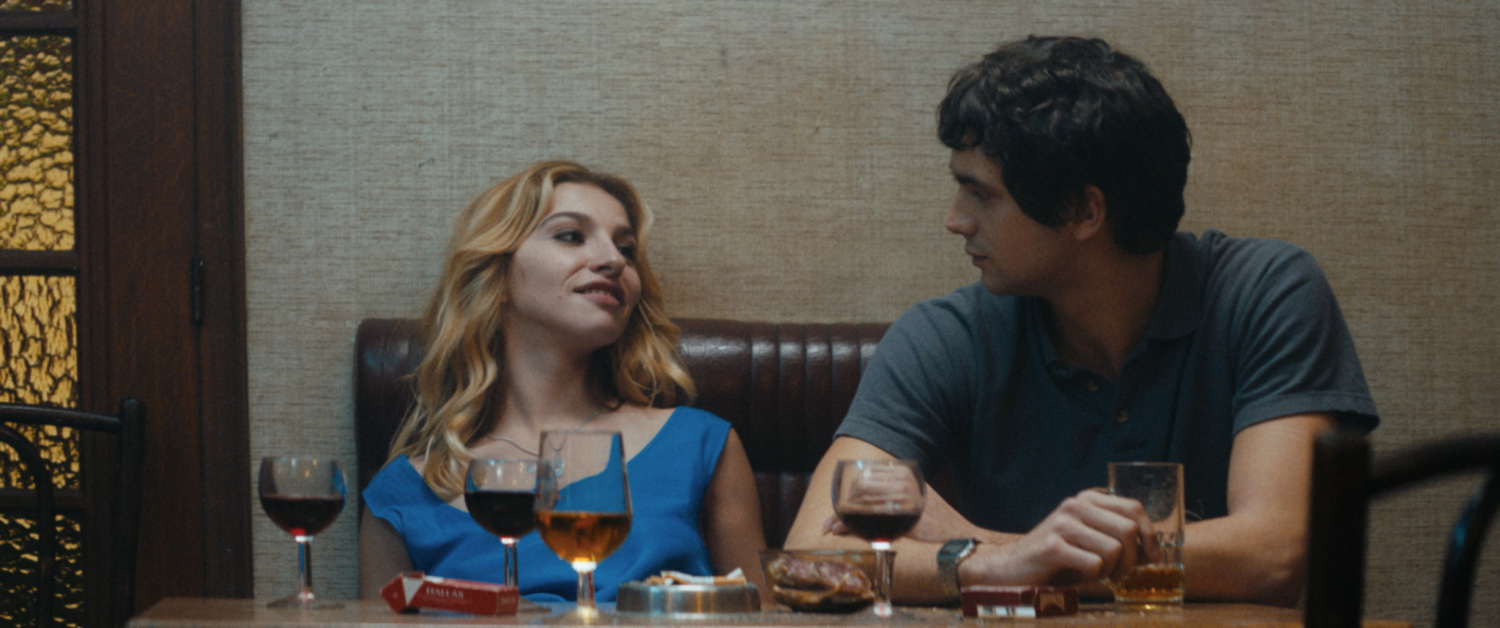 Dur­ing the Award Cer­e­mo­ny of the Deauville Amer­i­can Film Fes­ti­val, the 2021 Prix d'Ornano-Valenti is giv­en by Jean-Noël Tronc, Pres­i­dent of the Fran­co-Amer­i­can Cul­tur­al Fund along with a rep­re­sen­ta­tive of the MPA, and Jean-Guil­laume d'Ornano, Pres­i­dent of the Jury of the Prix d'Ornano-Valenti com­posed of Anglo-Sax­on jour­nal­ists, to the fi…
Deauville Close Encounter with Michael Shannon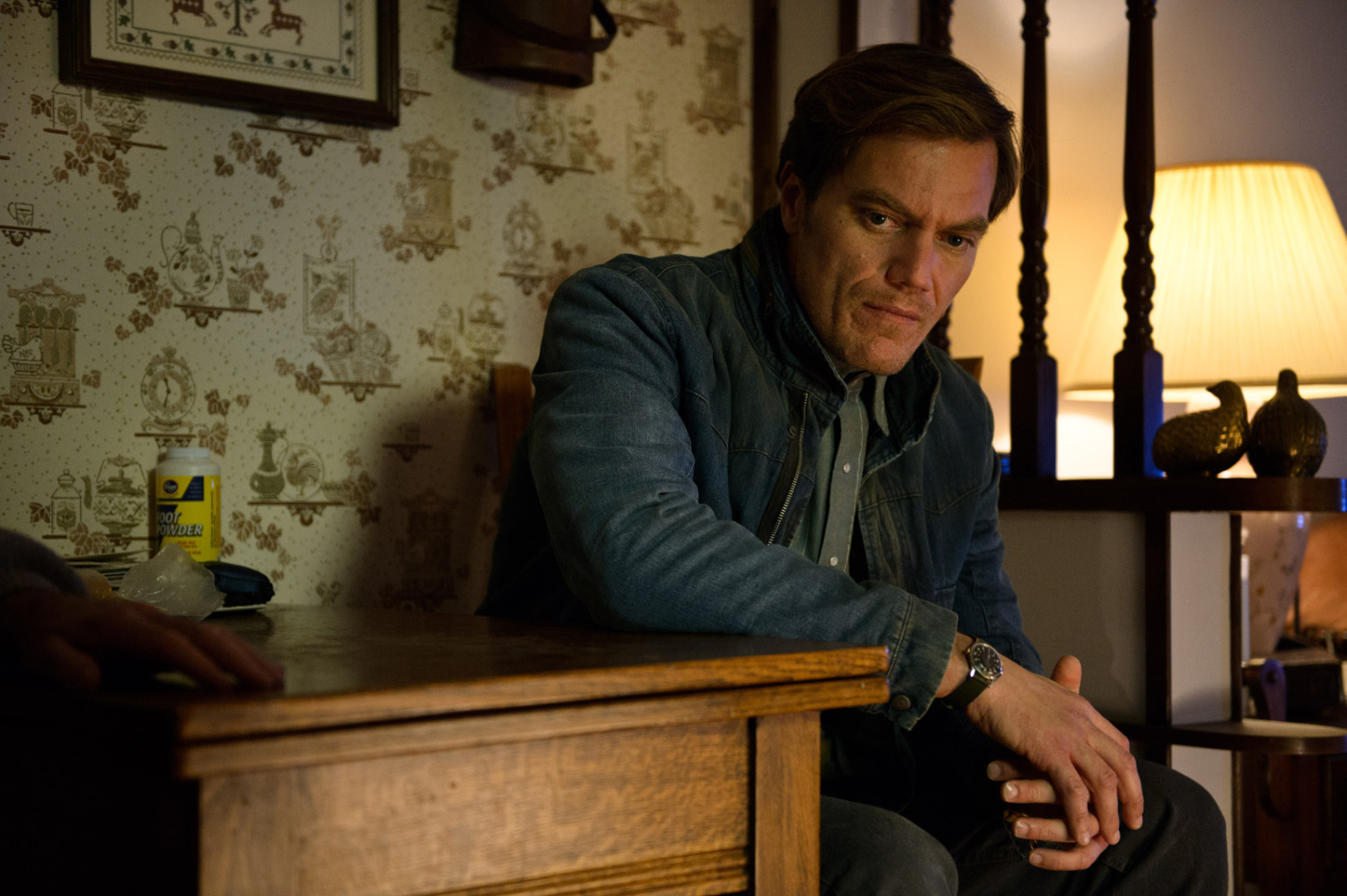 Cred­it­ed with over 100 films and series and thou­sands of the­atri­cal per­for­mances, a two-time Deauville Fes­ti­val attendee with Jeff Nichols' Take Shel­ter (2011) and Ramin Bahrani's 99 Homes (2015), two Grand Prize-win­ning films, Michael Shan­non returns this year to receive a Deauville Tal­ent Award. Avid for expe­ri­ence, his quest has been not for seduc­tion or the norm, but for the unique­ness and unea…

> TORONTO INTERNATIONAL FILM FESTIVAL 2021
It's alive…Live from TIFF with Joana Vicente and Cameron Bailey
Join TIFF's Joana Vicente and Cameron Bailey plus ETALK's Tyrone Edwards and Chloe Wilde to learn how to make the most of your Festival experience this September 9–18. For more:
https://tiff.net/how-to-festival-2021
The Tony Award–winning musical Dear Evan Hansen was the Opening Night Gala Presentation at the 46th Toronto International Film Festival ® and screened Thursday, September 9 at Roy Thomson Hall. Additional screenings of Dear Evan Hansen will take place at t…
TIFF unveils Talent Development & Media Inclusion Initiative participants
Additional Conference speakers & Industry Selects titles announced for the 46th edition of the Toronto International Film Festival   The Toronto International Film Festival® announced today its Talent Development programmes, including TIFF Filmmaker Lab, TIFF Talent Accelerator, TIFF Rising Stars, and the TIFF Micki Moore Residency, as well as the recently confirmed Media Inclusion Initiative participants. "Removing barriers for creators, storytellers, and performers so …
TIFF Director interviewed: Michael McGowan for ALL MY PUNY SORROWS
ALL MY PUNY SORROWS TIFF 2021 With Director: Michael McGowan   Michael McGowan  Michael McGowan's touching adaptation of Miriam Toews' beloved novel about two sisters boasts a fine cast led by Alison Pill and Sarah Gadon. Michael  is a Toronto-born writer and director for film and television. His feature films Saint Ralph (04), One Week (08), Score: A Hockey Musical (10), and Still Mine (12) all played the Festival. …
TIFF Director interviewed: Neus Ballús for ODD-JOB MEN
THE ODD-JOB MEN TIFF 2021 With Director: Neus Ballús  Photo by By Guillem Medina – Own work, CC BY-SA 4.0   INTERVIEW by Emmanuel Itier Q: So, where did this idea about this unique movie come from?   Neus: The inspiration for this film comes from my step-father who is a plumber. He always told me about his strange stories that happened with some of his customers. I found them very weird and very revealing about human relationship. He has access to…
TIFF Director interviewed: Wi Ding Ho for TERRORIZERS
TERRORIZERS TIFF 2021 IN CONVERSATION with Director: Wi Ding Ho   By Emmanuel Itier   Q: What was the inspiration for this film and what were your intentions making it?   Wi: I'm a filmmaker and I like telling engaging stories. So many movies are so linear today. But when you read a book there is a notion of going back and forth. I wanted to try to do something not linear, not predictable, not necessarily structured with a 3 acts construction and an obvious protago…
Arclight Films has locked distribution deals for the comedy Queen bees
Arclight Films' chairman Gary Hamilton announced today the company has locked distribution deals in key international territories in all media for the comedy-drama Queen Bees, starring Ellen Burstyn, Jane Curtin, Loretta Devine, Ann-Margret and James Caan.      Directed by Michael Lembeck and written by Donald Martin, Arclight Films has sold the rights to Queen Bees to MGM for the territories of Germany, Italy, Switzerland, Scandinavia, Iceland, UK, Middle East, Gree…

> BEYOND BORDERS with live coverage and VIDEO  
The Jury at Beyond Borders
Klaus Eder (JURY PRESIDENT) was born in Augsburg, Germany in 1939. He studied German literature at Stuttgart University. He worked as a film critic from the mid 1960s, for the national radio ("Bayerischer Rundfunk") and for several film magazines. He is the writer of many publications including books on Andrzej Wajda, Luis Bunuel, Nikita Mikhalkov and Andrei Konchalovski, Arturo Ripstein, Im Kwon-taek, and Nagisa Oshima. From 1986 to 2007 he was the programmer of the Munich Interna…
6th "Beyond Borders" winners announced
JURY VERDICT for 6th BEYOND BORDERS International Documentary Festival       The jury     SPECIAL MENTION High Maintenance by Barak Heymann …for the sensitive portrayal of the internationally praised artist Dani Karavan, giving the audience a gripping insight into a free-minded personality.          
BEST SHORT LENGTH DOC… 
> FESTIVALS IN FOCUS …   
Introducing the 2021 Virtual Lineup
Dear Original Thinkers – It is such a pleasure to program. I love working with a smart, fun team to figure out what reflects the times we are living in, which is no easy task given these particularly fluid and unsettling times. Our full program consists of ten shows and we have previously announced our lineup for the six shows that will take place in person here in Telluride. Of course, what is particularly exciting is most everything that happens here will also be available online…
The 7th Annual Middlebury New Filmmakers Festival Has Wrapped!
  See You at MNFF8, August 24-28, 2022! After a spectacular five days of films, festivities and fun, MNFF7, the "comeback" Festival, is now in the books. We were thrilled with all the filmmakers who came to Middlebury to represent their beautiful films and mingle with our wonderful audiences. We were delighted to see so many community members thoroughly enjoying themselves despite the many challenges we all faced.  So, thank you to everyone, from our sponsors, led by our…
A free outdoor screening to kick off the festivities of Festival Stop Motion Montréal – September 10 to 19
Festival Stop Motion Montréal runs September 10 to 19 This week marks the beginning of the 13th edition of Festival Stop Motion Montréal, the first festival in the world entirely dedicated to stop-motion animation, which will be held online from September 10 to 19 via the Cinéma Public website, and accessible internationally.   Stop Motion in the Moonlight Although the 2021 edition takes place mainly online, the Festival presents Stop Motion in the Moonlight, a fr…
NFFTY's 1st National Youth Filmmaker Summit is happening online October 4th – November 6th!
    ANNOUNCING THE 2021 NATIONAL YOUTH FILMMAKER SUMMIT OCTOBER 4th – NOVEMBER 6th VIRTUAL & FREE TO ALL  NFFTY (National Film Festival for Talented Youth) is excited to officially unveil the 1st National Youth Filmmaker Summit! The organization is honored that the National Endowment of the Arts (NEA) approved a $15,000 Grants for Arts Projects award to support this programming. Thanks to the NEA's support, this event will be a new tentpole for&…
Announcing the 2021 San Diego International Film Festival Main Slate Lineup!
  160+ Films in Gala, Narrative, Documentary, and Short Selections World Premieres, Global Consciousness Tracks, Spotlight on Women Filmmakers and Award Contenders! The 20th Anniversary San Diego International Film Festival will take place October 14 to October 24th with a hybrid of In-Person and Virtual Screenings and Events.  The Festival will be celebrating with In-Person Screenings and Events in some of San Diego's most beautiful locations including Balboa Park&rsq…
Wim Wenders Honorary Award winner at 10th Evolution Mallorca International Film Festival
To celebrate 10 years of the Evolution Mallorca International Film Festival (EMIFF), held annually in the city of Palma, Mallorca, Benito Zambrano (Solas)'s Mallorca-set Pan de Limón con Semillas de Amapola (Lemon and Poppy Seed Cake) will kick-off the festivities and the seminal filmmaker Wim Wenders will be presented with the festival's highest accolade; the Evolution Honorary Award.   The international film festival has been curated by Mallorcan native and Festival…
FEST launches a 'Virtual Production Day' in its 2021 Industry Program
  As the festival dates rapidly approach, FEST's Industry Program starts to take shape, adding to its already strong roster of speakers the newly announced Epic Games' Producer Nancy Xu, and Glassbox Technologies' Executive Producer Johannes Wilkes, who will each lead masterclasses dedicated to Virtual Production. FEST's Industry program will take place between the 5th and the 10th of October in Espinho, Portugal — on…

> PEOPLE IN FOCUS
Interview with Writer Producer Christina Rose at 74th Cannes Film Festival
CEO of Production Company Mirror Water Entertainment, Christina Rose co-founded the company with her brother Michael. She is an American-German director, producer, and screenwriter and plays an active role in the new "Hollyworld Movement", bringing international entertainment to the world. She has worked in North America, Europe, Africa (the famous Atlas Studios in Ouarzarzate), and Asia. Prior to starting her own company, Christina worked for Arad Productions (The Am…
Mikis Theodorakis, Greece's Last Great was honored by LAGFF with an Orpheus Award
  MIKIS THEODORAKIS, GRRECE'S LAST GREAT (1925-2021) Mikis Theodorakis If you were alive in the 60s and 70s in Greece, it would have been impossible not to know – and be impassioned by – the forbidden songs of Mikis Theodorakis. Then, the younger generations knew him as the giant composer who was always involved in politics and was a proponent of world peace and social justice. In short, Theodorakis is integral to the modern Greek identity. His loss on September 3rd, …
> FILMS IN FOCUS …   
Festival selections confirmed so far for Zero Gravity by Thomas Verrette
16 important festival selections so far in the USA   CINEQUEST 2021 world Premiere ———————————   WorldFest-Houston International Film Festival 16 April 2021 ———————————   Desertscape International Film Festival June 23, 2021 &…
A Passage to his Pinnacle: Satyajit Ray Centenary Year Relook at the Master's 'Ghare Baire' (1984)
  Babu Subramanian     Swatilekha Chatterjee (Sengupta) & Victor Banerjee in 'Ghare Baire'   Even before Satyajit Ray made history with his first film 'Pather Panchali' in 1955, he had written a script based on Rabindranath Tagore's novel published in 1916, "Ghare Baire" (The Home and the World) [1], that was to have been directed by a friend Harisadhan Dasgupta according to the official website of Ray [2]. …
>AWARDS WATCH …    
Oliver Stone to receive Santa Fe Independent Film Festival's Lifetime Achievement Award
  © Michael Segal Photography   Academy Award-Winning writer and director Oliver Stone will receive the Santa Fe Independent Film Festival(SFiFF) Lifetime Achievement Award at the festival's 13th edition, presented this upcoming October. The Lifetime Achievement Award Ceremony will be followed by a screening of an Oliver Stone film.   "Mr. Oliver Stone is one of the very greatest American movie makers of our time," said SFiFF Artistic Di…
> PARTNERS FESTIVAL AND MARKET NEWS  
Worldfest Houston 55 
April 20 – 24, 2022
 
Early bird discount deadline  November 15
WorldFest-Houston International Film Festival offers international competition in Ten Major Competition Categories! Features, Shorts, Docs/Business Films, Student, Experimental, Screenplays, New Media, TV Production, TV Commercials, & Music Videos! More than 200 sub-categories for fair competition. Only at WorldFest-Houston are you selected as a Remi Award Winner on the basis of your numerical score from the juries, which greatly increases your chance to win a Remi, unlike other festivals that only give out one Gold, one Silver and one Bronze! Only 10%-15% of entries actually win the coveted Remi Award!
You may enter Online via our entry platform – www.worldfest.org, or via FilmFreeway.com – we now accept entries via Vimeo & YouTube, in addition to DVD/BR Entries, & USB/Jump Drives. Screenplay entries must be bound. We will confirm when we receive your entry and we provide personal Jury Results, and festival details when you are selected for screening at the 53rd WorldFest-Houston International Film Festival!
WorldFest Houston's blog I Website: http://www.worldfest.org I Submit I Facebook I Twitter I Contact Hunter Todd
_______________________________________________
World Trailer Awards 2022
February 12 & 13,  2022

Inaugural edition 
Early Bird 30th September 2021
Honouring the world's best creatives marketing the world's best entertainment.
The World Trailer Awards are open for entry and will honour outstanding entertainment marketing across Cinema, TV (Broadcast & Cable), Gaming, Podcast & Radio, Streaming Services and Social Media. For more information and to enter: www.worldtrailerawards.net
To be eligible for entry in the 2022 World Trailer Awards (Awards), the Work being submitted must have been made available to the intended audience in the Region and Market selected for the Entry between 1 January 2020 and 31 October 2021 inclusive.
The WTA is a global initiative from the revered Golden Trailer Awards, an awards competition that recently marked its 21st year celebrating the entertainment industry's best movie trailers, teasers, posters, and innovative advertising; in association with AcclaimWorks, a globally recognised leader in awards management services.
I Website I Facebook I Twitter I Instagram I Profile on FILMFESTIVALS.COM  I SUBMIT
_______________________________________________
NYC Independent Film Festival
(June 12-19, 2022)
November 30, 2021 Regular Deadline
January 15, 2022 Late Deadline
February 15, 2022 Extended Deadline
New York City Independent Film Festival (NYCIndieFF) will hold a physical festival this year. Masks and social distancing will be mandatory and observed throughout. But we are determined to be a celebration of the Independent Filmmaker, documentaries, short and feature-length films and animation. Whether a submission is comedic, dramatic, or something in between, The NYCIndieFF is eager to embrace fresh ideas and storytelling.
Home of the NYC Indie Awards the festival aims to discover the Artist Filmmaker, showcasing them to the entertainment industry and the NYC public. All NYCIndieFF screenings take place in the historic center of NYC, Time Square which is the perfect home for an event geared toward creating incredible opportunities for independent voices.
NYCIndieFF honors the Best in Category which includes Best Narrative Feature, Best Documentary, Best Short Documentary, Best Short Narrative, Best Super Short, Best Covid Diaries, as well as Best Director and Best Screenplay.
Profile on filmfestivals.com I Website I Facebook I Twitter I Instagram I  
I SUBMIT I Email
_______________________________________________
November 3 – 7, 2022

Early Deadline  September 30, 2021
Discovering and Producing Talented Writers and Filmmakers left behind by the entertainment industry, worldwide!
The return of Entertainment's unparalleled event!
Season 3 SPECIAL EDITION: Accepting the following submissions: Features, Pilots, Shorts AND Documentaries!
THERE IS NO AGE LIMIT ON SUCCESS! WE ARE ACCEPTING SUBMISSIONS FROM ALL AGES, WORLDWIDE! Anyone under the age of 18 MUST submit a parental consent form.
ALL GENRES / SUB GENRES ACCEPTED!
Writers & Filmmakers of ALL ages can submit.
ACCEPTING:  FEATURES  /   PILOTS  /  SHORTS / DOCUMENTARIES!
OVER $500,000.00 IN PRODUCTION BUDGETS – CASH – AWARDS -PRIZES
Official website page, visit:
www.YourScriptProduced.com
Email I Website I Facebook I Twitter I Instagram I Profile on FILMFESTIVALS.COM  I SUBMIT
_______________________________________________
June 1 – 2, 2022

January 3, 2022 Pre-Fest Deadline
New Media Film Festival®, an innovative and award-winning* festival created in 2009, celebrates stories, technology, and platforms. We continually implement new opportunities outside the norm to bolster creators in media.
Judges from HBO, MARVEL, EMMYS, BBC, Grammys, PBS & more. $45,000.00 In Awards
Through our boundary pushing ideology, we create an environment for creators to thrive. New Media Film Festival® is an infinite catalyst for story and technology. Not just any stories, but the stories worth telling.
All submissions come with perks – one of them is consideration for distribution.
NETFLIX – 1st look deal, documentaries specifically.
AMC-1st look deal, feature length, & series – all types
New – NFT category
New – PITCHING – our Producer Panel & Pitching is now online. Submit your Pitch today!
New – One Page Feedback add on to Script Category
All categories –
360, AR, AI, 5D, Animation, Apps, Artwork, Digital Comics, Documentary, Drone, Feature, Mixed Reality, Mobile/Tablet, Music Only, Music Video, New Media, Pilots, Pitching, Podcasts, Scripts, Shorts, Sniplers (30 second pitch), SR- Socially Responsible, STEAM, Student, Trailers, TV, Virtual Reality, Web Series, Web Series Promo (one scene)
**Please note, New Media category includes Gaming, Tech Vlog's, VE, Vertical, Live, Location Based, etc.
June 1st Global Online and June 2nd in person at the state of the art theater, The Landmark in Los Angeles CA
Email I  310-288-1100 I Website I Facebook I Twitter I Instagram I Profile on FILMFESTIVALS.COM  I SUBMIT
_______________________________________________ 
Festival 16-19 December 2021 Bangkok, Thailand
Online Festival 1-31 December 2021
An exciting award competition with films from all over the world in front of a truly international jury a mind blowing festival on screens in Bangkok in December 2021 exclusive industry focused webinars screenings and Q&A.
BKK DOC 2021 is calling for entries.
It's time to share your "Visions on Asia" with the world.
Submit your latest documentary film now (short and long features)
or copy this address : www.filmfreeway.com/bkkdoc
#BKKDOC  #BKKDOC2021
_______________________________________________ 
The 'Lost World' of Paleochora nestles between the Mountains and Sea in South West Crete and is the perfect location for Filmmakers to convene to show their work, network with colleagues and enjoy our fabulous Cretan hospitality. We may be at the most southern point of Europe, but there are BIG Film things happening here and on the entire Island of Crete. Our main aim will be to select films which focus on great storytelling, whether fiction, documentary or any other accepted genre.
Paleochora Lost World Short Film Festival launched its 1st edition in June 2019 to a spectacular success. The Festival enjoyed packed audiences at all screenings and played host to 22 visiting Filmmakers & Industry guests from as far afield as Brazil, USA, France, Ireland, UK, Germany, Greece & Iran. Check out our photos here as well as the Festival Vibe & interview videos on our YouTube Channel (Copy & Paste the link):
https://www.youtube.com/channel/UCfnk7RWWnYUTFmB2cpfxz6g
Screenings are held Under the Stars in the Town Hall Square with daytime programmes held at the fabulous Pearl Cavo oceanside venue.
SUBMIT I Website I Profile on filmfestivals.com I Facebook I Twitter I Email  contact

> "THE BEST FOR FESTS :
ONES TO WATCH FOR FESTIVAL CONSIDERATION
ENOUGH Lebanon's Darkest Hour
 
Documentary by Daisy Gedeon second feature documentary
Australia  june 2021 90 minutes (in post)
 
ENOUGH! Lebanon's Darkest Hour follows Australian-Lebanese filmmaker Daizy Gedeon's personal and independent introspection into how her ancestral homeland, the place her family was forced to flee in the 1970s because of the Civil War, has ended up in a state of complete catastrophe. It is a story of awakening in which Daizy is forced to abandon her idealism about Lebanon and face the cold, harsh truth about the country's dark underbelly which is its most sinister enemy.
Daizy prosecutes the case against the corrupt political class which has reduced a proud people to beg for garbage collection instead of greatness and negotiate potholes rather than peace.
ENOUGH! is the plea and the prayer, the feeling and fierce determination of the 4.5 million Lebanese in Lebanon as well as the 16 million members of the Lebanese diaspora scattered around the world, whose hearts continue to bleed for a homeland they are desperate to return to and so deeply want to believe in…once again.
Profile on filmfestivals.com I Trailer

The Sound of Us directed by Chris Gero
"The Sound of Us" illustrates that during this critical time in world and U.S. history, music gives sound to hope and courage, allows us to grieve and be honest, and is the great, universal language that unites us all.
As the world grapples with unrest the profound truth remains that, through music, we are not alone.
The Sound of Us weaves inspiring stories about the beauty and goodness of music with interviews and performances by artists such as Ben Folds, Sarah McLachlan, Avery*Sunshine, Eric Whitacre, Preservation Hall Jazz Band, Hiromi, Antonio Sanchez, Butch Walker, Will Wells, Patti Smith, and many more. Combined, these powerful vignettes illustrate how music heals us, gives us hope for the future through our children, keeps our heritage and history alive, allows us to have the most difficult of conversations, sheds light on current struggles, and continues to invite us back to the thing that unites us all – music.
The film is directed by Chris Gero, a Grammy nominated, American music industry executive, concert producer, record producer, songwriter, film director and composer, founder of Yamaha Entertainment Group of America and Chief Artist Relations Executive for Yamaha Artist Relations Group
Profile on filmfestivals.com I Ask for a screener I Trailer I  

INVISIBLE HAND  by Matthew Taylor
director of The Creepy Line, Marcel Duchamp the art of the possible, Safeguard an electoral debate…
USA  28 minutes August 2021
Invisible Hand is an exploration of memory. Our unnamed protagonist lives a life of repetition and insecurity. Every day is a blur of abstract actions until one night she meets a dark stranger who gives her a mysterious gift. Her life is turned upside down when she confronts a terrifying truth about her past. Deciding to take herself out of the abstract daily routine, she journeys into the crevices of her memory to untangle a dark secret that could ultimately destroy her.
I Profile on filmfestivals.com I Ask for a screener I  

Phil Liggett The Voice of Cycling
Documentary created by Nickolas Bird, Eleanor Sharpe, the filmmakers behind MAMIL (Middle Aged Men In Lycra) written by Eleanor Sharpe.
Documlentary Australia April 2021 1h 54
The life of legendary television commentator Phil Liggett MBE is inextricably entwined with the history of professional cycling. During a career that has spanned five decades, 15 Olympic games and 47 Tours de France, Phil Liggett has been there for every key moment in cycling over the last half century. The heroic triumphs, the appalling tragedies, the scandals and the controversies; Phil has seen it all, and told us about it with passion, knowledge and his trademark wit. As much as anyone, Phil Liggett has shaped the way the world sees cycling. #TheVoiceOfCycling
Website I Twitter I Facebook I Instagram I Profile on filmfestivals.com I Trailer

Aliens on Halloween by Riker Lynch
29 / 39 or 43 minutes, short comedy April 2021
In an attempt to snatch a sample of human DNA, two clueless aliens come down to Earth and crash a Halloween party in Hollywood.
Website I Twitter I Facebook I Instagram I Profile on filmfestivals.com I Stills I Trailer

Zero Gravity USA first film directed by Thomas Verrette

74 minutes First feature documentary USA April 2021
A diverse group of middle-school students go on the journey of a lifetime when they compete in a nationwide competition sponsored by MIT to code satellites aboard the International Space Station.
Zero Gravity is a feature documentary that follows a diverse group of middle-school students from San Jose, CA, who compete in a nationwide tournament to code satellites aboard the International Space Station.
 
Seen through the wondrous eyes of three diverse young students and their first-time coach, they each take an intimate and personal journey to space as their team grows from amateur coders to representing California in the ISS Finals Tournament — the culmination of a summer-long adventure that sees their incredible accomplishment performed by astronauts in orbit.
Website I Twitter I Facebook I Instagram I Profile on filmfestivals.com I Stills I Trailer
Only Human HOMO Directed by Igor Ivanov
Homo Adorans, Homo Amans , Homo Economicus, Homo Faber, Homo Ludens,Homo Ridens : which one are you which one are they really?
ONLY HUMAN – Homo… stages six profiles in six sequencess  cleverly interwoven. One dramatic story in 6 episodes featuring desperate characters in their quest for survival and love, or redemption. The jobless graduate becomes a grave-digger, the grieving widow a nun, the priests gamble and gangsters rule the courts. Only the lonely child may find some affection when hope springs eternal.
Profile on filmfestivals.com I Ask for a screener I Trailer I    

Safeguard: An Electoral College Story Documentary by Matthew Taylor
USA September 2020 77minutes
How do United States' presidential elections really work? And what would happen if we changed the rules? In Safeguard: An Electoral College Story, award-winning filmmaker M.A. Taylor answers those questions.
Website I Profile on filmfestivals.com I Ask for a screener I Trailer I EPK I Save our States I Facebook I  

ANGIE: LOST GIRLS by Julia Verdin
USA, 107 minutes, June 2020
One girl's nightmare. A nationwide reality.
After escaping from a sex trafficking ring, one teenage girl struggles to reconnect with herself and her family after her ordeal. Ultimately, in order to find herself and rescue her helpless friends, she must confront her own fears and help lead the police to her traffickers – no matter the cost.
EPK I Poster I Synopsis I Cast & Crew Credits I Trailer I Julia Verdin's Bio I
 Interview with Julia I IMDB I Cinando I Lost Girls short (2016) I filmfestivals.com profile
FINDING MANNY by Kacey Cox
Canada, 56 minutes documentary, june 2020
The chance discovery of an online article sends a Holocaust survivor on an unexpected trip to visit the orphanage where he was rescued to after the war.
Manny Drukier narrowly escaped the war by jumping from a "death train" at age 16, finding refuge at a unique home for orphans and displaced children. 71 years later, Manny—who lives in Toronto—is tracked down by a German researcher who has dedicated a decade of her life to locating the surviving children from the home. She invites Manny to return to the orphanage, which has since become a grade school, to share his story with the next generation. Manny must now revisit the places of his darkest memories, to reconcile the past and educate the future.

BLUE MOTEL Award winning script by Ted Campbell
Feature film in production by Doval Bacall Films
Grand Winner Your Script Produced season 1  Platinum Remi Award WorldFest Houston
When his bank robber father injured in a recent heist seeks refuge at the desolate motel where he works, a motel clerk is forced to confront the truth behind a botched heist from his past.
Originally from Boston, Mass, Ted Campbell is a screenwriter and director who specializes in thoughtful, character driven thrillers. Ted will direct his heist thriller "Underground" with producer Ellen Wander of Film Bridge International. His contained, crime thriller "Blue Motel" won the Grand Prize in Your Script Produced screenplay competition. Ted will direct "Blue Motel" with Doval Bacall Films producing. Ted is a member of ISA's Development Program. And was named to ISA's Top 25 Screenwriters To Watch list.
Ted finds inspiration in the works of the great noir writers Dashiell Hammett, Raymond Chandler and Ross MacDonald as well as his screenwriting idols Scott Frank, Shane Black, Tony Gilroy and Richard Wenk.
Ask for Ted Campbell's script

SAVING NORTH – A RUSSIAN AMERICAN ODYSSEY by J Mitchell Johnson

Russia USA Feature documentary April 2020 Director's cut: 79 minutes
What happened, what can happen to the centuries old amazing wooden churches in north of Russia. Photographer Richard Davies trips to Russia and USA tell stories on human soul, hope and russian american…cooperation in restoring beauty.
Saving North is the story of a struggle for human and cultural survival in the mysterious and insular world of the Russian North. An outsider from England, photographer Richard Davies, enters this mysterious and vast region of the world with the hope of documenting both the glory and the tragic demise of its rapidly disappearing Wooden Churches. 
 I Trailer I Profile on filmfestivals.com I Cast I Crew I IMDB

SEKURITAS written and directed by Carmen Stadler
Romantic dark comedy 117 minutes 2019 Switzerland
Starring Kathrin Veith, Duraid Abbas Ghaieb, Jeanne Devos, Daniel Kasztura, Vilmar Bieri, This Maag
First feature film by Swiss director Carmen Stadler, produced by Claudia Wick for Abrakadabra Films AG
An office complex wishes for a love story before demolition. It chooses the lonely misfits for this story; those who go through security rounds at night, scrub toilets, experiment with recipes or rehearse their final speech. A poetic and twisted kaleidoscope that centers around desire, security and melodious noises which move through the entire fabric of the building.
Synopsis I Cast I Crew I IMDB I Cinando I Filmfestivals.com I Instagram I  
Website I  Festival placement I  

Marcel Duchamp: The Art of the Possible written  and directed by Matthew Taylor
USA 2019 Documentary 89 minutes
Duchamp: Art of the Possible is a feature documentary that explores the life, art, and philosophy of the 20th century's most influential modernists, Marcel Duchamp, and how his work single-handedly changed the course of art, and over time, culture itself.
> NEWS IN FRENCH   
Des partenariats forts avec les plus grands festivals et marchés

Nous sommes très fiers des bonnes relations et des partenariats signé avec les plus grands festivals et marchés : Venice Production Bridge, FestForums Santa Barbara, AFM, Animaze, Tallinn Black Night International Film Festival, Houston WorldFest, Fantasporto, et Cannes Market bien entendu et beaucoup d'autres. Nous sommes heureux de pouvoir grace à ces parteneriats pouvoir apporter news et dailies à …    
VIDEO: Jean-Paul Belmondo : "Au public, je dis merci" ADIEU BEBEL
A l'occasion de la 73e édition de la Mostra de Venise, Christian Brincourt avait interviewé Jean-Paul Belmondo dans le cadre d'Auto Confidences avec notre partenaire Renault, voiture officielle du Festival. Sophia Loren, Claudia Cardinale… l'As des As nous parlait de la magie des tournages avec ces stars italiennes. …
Le festival bat son plein depuis 5 jours et les salles sont pleines
Johnny Depp et Oliver Stone Invités d'honneur du festival Le festival bat son plein depuis 5 jours et le public est au rendez-vous, merci à tous ! Johnny Depp a fait son grand retour à Deauville, accueilli par une foule chaleureuse dans la rue et dans les salles ; il a présenté le film CITY OF LIES de Brad Furman et participé à une conversation exceptionnelle en public et en ligne. Le cinéaste Oliver Stone a, lui, inaugur&e…
VIDEO: Conversation avec Oliver Stone au Festival de Deauville
  Oliver Stone nous révèle dans un excellent français, et en américain les trois mensonges qui ont défini sa personalité, le divorce de ses parents, puis les lourds mensonges d'état sur le Vietnam et Kennedy, sa quète de vérité et son enquète sur l assassinat de Kennedy. Il venait présenter à Deauville son dernier documentaire "JFK revisité: de l'autre côté du …
Les membres des jurys de Deauville au complet
Charlotte Gainsbourg sera la Pré­si­dente du Jury du Fes­ti­val du ciné­ma amé­ri­cain de Deau­ville 2021. Pour cette 47e édi­tion, elle sera entou­rée de :   Bertrand Bonello (réalisateur, scénariste, producteur & compositeur) Delphine de Vigan (romancière, scénariste & réalisatrice) Mikhaël Hers (réalisateur & sc&…
Cinq films événements à Deauville
  Cette année à Deauville, c'est bien tout le cinéma américain que nous pourrons voir, puisqu'en dehors de la compétition, du cinéma indépendant et des documentaires, cinq films événements seront présentés. STILLWATER de Tom McCarthy, thriller empreint d'humanité tourné dans les rues de Marseille, ouvrira le festival. Seront également à découvrir THE CARD…
Les membres des jurys de Deauville au complet
Charlotte Gainsbourg sera la Pré­si­dente du Jury du Fes­ti­val du ciné­ma amé­ri­cain de Deau­ville 2021. Pour cette 47e édi­tion, elle sera entou­rée de :   Bertrand Bonello (réalisateur, scénariste, producteur & compositeur) Delphine de Vigan (romancière, scénariste & réalisatrice) Mikhaël Hers (réalisateur & sc&…
Michael Shannon recevra le Deauville Talent Award
Michael Shannon, l'acteur aux cent films   « Il n'y a pas d'autre récompense pour un acteur que celle d'apprendre. Et c'est la connaissance qui construit les acteurs les plus solides. »  Michael Shannon   Crédité au générique de plus de cent films et séries et de milliers de représentations théâtrales, venu deux fois au Festival de Deauville pour accomp… 
Festival du film de Montreuil se tiendra du mercredi 15 au lundi 20 septembre 2021
Pour sa 9e édition, l'ancien festival « Renc'Art au Méliès » devient le Festival du film de Montreuil (93). Une programmation exceptionnelle de films et de nombreuses rencontres avec des stars venues du monde entier.   Le Festival du film de Montreuil qui propose des films sélectionnés et programmés conjointement entre les équipes du cinéma Le Méliès et les spectateurs réunis au se…
Nouvelle édition du roman "le Dernier Duel" avant la sorie cinéma de son adaptation par Ridley Scott
A l'occasion de la sortie, le 13 septembre,  de son adaptation au cinéma par Ridley Scott, Le livre d'Eric Jager « le dernier duel » fait l'objet d'une nouvelle édition augmentée du témoignage de l'auteur sur le tournage du film. Le dernier duel: L'histoire vraie du dernier duel judicaire du Moyen Age A la fin du Moyen Age, le chevalier Jean de Carrouges, de retour après une expédition…
Asia Argento Présidente du jury 43e Cinemed
  Pour remettre l'Antigone d'or du meilleur long métrage de fiction lors de la cérémonie de palmarès du 43e Cinemed le samedi 23 octobre à 20h, Asia Argento, la Présidente du jury, sera entourée de la réalisatrice Claire Burger, du musicien David Carretta, du comédien Pierre Deladonchamps et du réalisateur Camille Vidal-Naquet. Actrice, réalisatrice, musicienne, performeuse et romancièr…
24-26 sept. / Festival 'Les Théâtrales du Vercors' (Isère)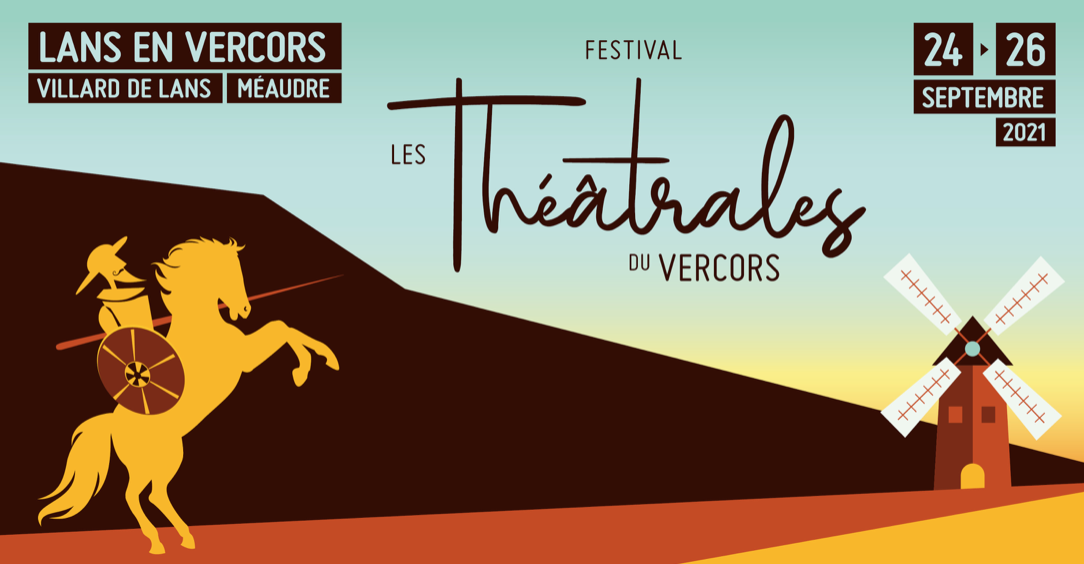 FESTIVAL   LES THÉÂTRALES DU VERCORS   LANS-EN-VERCORS, VILLARD-DE-LANS, MÉAUDRE   24-26 SEPTEMBRE  Du 24 au 26 septembre, Le Cairn, la compagnie la Bande à Mandrin et l'office de tourisme intercommunal du Vercors, organisent la 6e édition du festival des Théâtrales du Vercors. Un week-end dédié au théâtre avec des oeuvres classiques ou contemporaines par des compagnies professio…
Le Week-end du Court approche ! Rendez-vous les 2 et 3 octobre 2021
Pour cette 36ème édition, le Week-End du Court – soutenu par la SABAM – revient en force. Le FIFF vous propose non moins de 6 séances 100% dédiées au format court: la Compétition du Court, les courts métrages de Cap sur la Flandre et la Collection Regards Féminins. La Compétition du Court Les histoires les plus courtes peuvent aussi être les meilleures ! La Compétition du Court promet p…
Une nouvelle affiche et un nouveau trailer pour le film "Le Bal des Folles" de Mélanie Laurent
  Le Bal des Folles, le premier film français Amazon Original, sera lancé en France et dans le monde sur Amazon Prime Video le 17 septembre. A cette occasion, Amazon Prime Video dévoile une nouvelle affiche du film ainsi qu'un nouveau trailer ci-dessous. Par ailleurs, Le Bal des Folles sera en compétition officielle de la 46è édition du Festival international du Film de Toronto qui débutera le 10 septembre pro…
Ariane Ascaride, marraine de la 17ème édition de Mon Premier Festival, du 20 au 29 octobre
ARIANE ASCARIDE, MARRAINE DE LA 17ÈME ÉDITION DE MON PREMIER FESTIVAL DU 20 AU 29 OCTOBRE 2021   Ariane Ascaride, comédienne, réalisatrice et femme engagée, a accepté avec enthousiasme d'être la marraine de cette nouvelle édition de Mon Premier Festival : « Les enfants sont un public remarquable, ils voient tout, bien plus vite que les adultes, ils ont une acuité de r…
About Newsletter
Team Laurent
(AB01)
The blog publishes the past collection of our newsletters covering the film festival circuit.

It distributes the latest news for free to 200 000 film & festival professionals subscribers from around the world.
Advertise inside the newsletter?

Promote your festival call for entry, promote your film.
Subscribers breakdown details
Paris
France

View my profile
Send me a message




Source link

#FESTIVAL #BEAT #N979 #release #weekly #newsletter